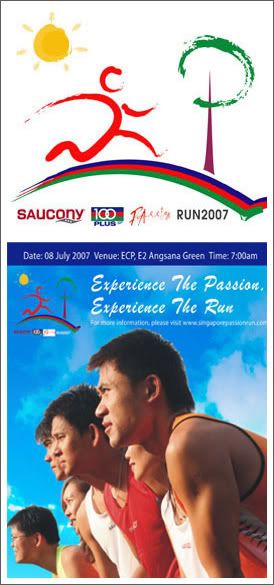 after the 5km GE run, and the 8km AWARE run.. i have gone on and signed myself up for the Saucony 100-plus PAssion Run 2007.
10km.
this time it is really suicide. i have misread the date and when i signed up for it.. i kept thinking it was 4th July (don't ask me why!). when i am all done and paid, i realised the run is on the 8th july!
*screams*
allan's wedding is on that day! not that i have anything to do with his wedding in the morning, but first, i am worried i would be really dead tired and stone at the wedding dinner. secondly, margaret's wedding on the 7th July, which means i will be home really late the night before the run.
gosh. i don't know how i am gonna survive this. and oh. there are 2 waves on this run, hopefully there is someone i know to start the run together with!
wwenzz, i'm keeping my fingers and toes crossed that we will be in the same wave! 🙂