i'm older now. how sad. but i feel the same still. young at heart. u can say im childish, but that's the way i am. my personality! heh.
anyway, thanks to those who has sent their well wishes even before the clock strike 12am last nite. appreciate it loads.. and those who sent mms to entertain me too. as well as those who msg me at 5+ & 6+ in the morning.. wishing me while im in the midst of my dreams..
and for the first 3 hrs at work today.. my hp was beeping non stop.. and i was replying sms till my hand almost cramped. im not joking, it's like a flood. all coming in at one go. and from people that i have least expected to hear from. really appreciate your thoughts of remembering. thanks so much.
mich has been such a sweet thing. she made me a banner on her lj. it's so sweet that it melted my heart. the banner has all the elements that were close to my heart.. and i had to show it on my blog as well.

thanks mich, for the friendship you have showered on me thus far, all the advice and struggles we went thru. thank you for shaping a part of my life.
i had a very tiring day. my eyes are fighting to close. and i did a simple collage of the photos taken today. here they are..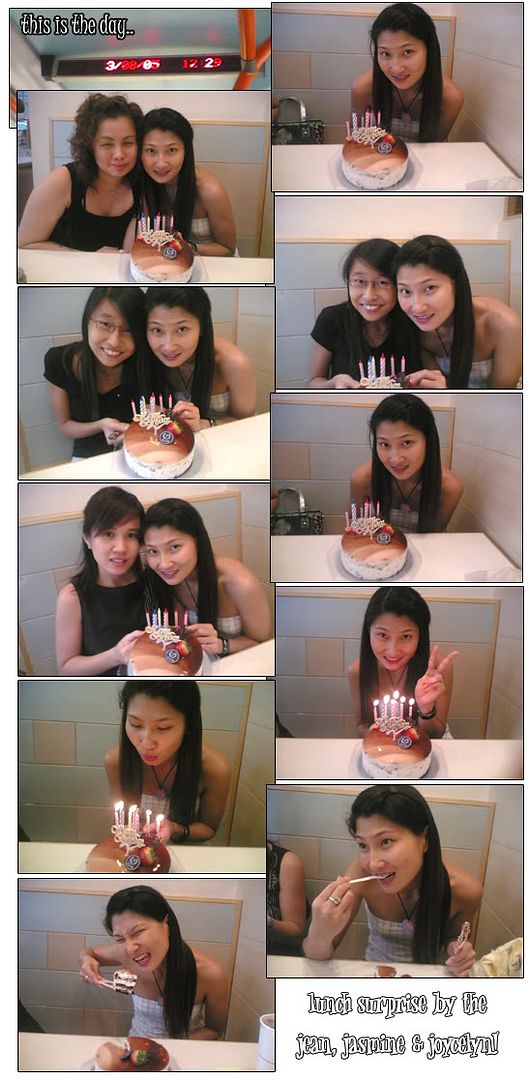 turning in now. losing the battle with Zzz monster.