I'm recomposing my travel posts for my Spain vacation taken many years ago and back-dating them so that it fits into my blog categories. I travelled into Spain together with a tour group for this trip, mainly because of the no. of pax involved (7 of us!) and also because i was travelling with 2 old folks – my grandpa and my grand uncle.
The itinerary of the 10 day spain trip goes something like this – Barcelona – Valencia – Alicante – Granada – Seville – Lisbon (Portugal)- Salamanca – Toledo – Madrid. We made a detour to lisbon in portugal before popping back in Spain. Massive right? All in 10 days.
The first place we visited after we arrived in Barcelona the Montjuic Hill (pardon the typo in the picture collage). Majestic view of barcelona from there, a hill top that's 230m above ground level. We checked out the 2 venetian towers at Plaça d'Espanya and also the famed Lluis Companys Olympic Stadium. While travelling into Barcelona from the airport, i couldn't help but admire the architectural beauty of the entire place. The street lamps are oh so beautifully designed and everything seemed a little whimsical.
The afternoon was spent checking out the famous Gaudi work – Sagrada Familia (Church of the holy family). After so many years, the building is still not completed! Still, there were many intricate and delicate designs on each and every wall of the church, and there are so much details.. its really quite fascinating to explore.
Here's the pictures of Day 1 of my Spain vacation.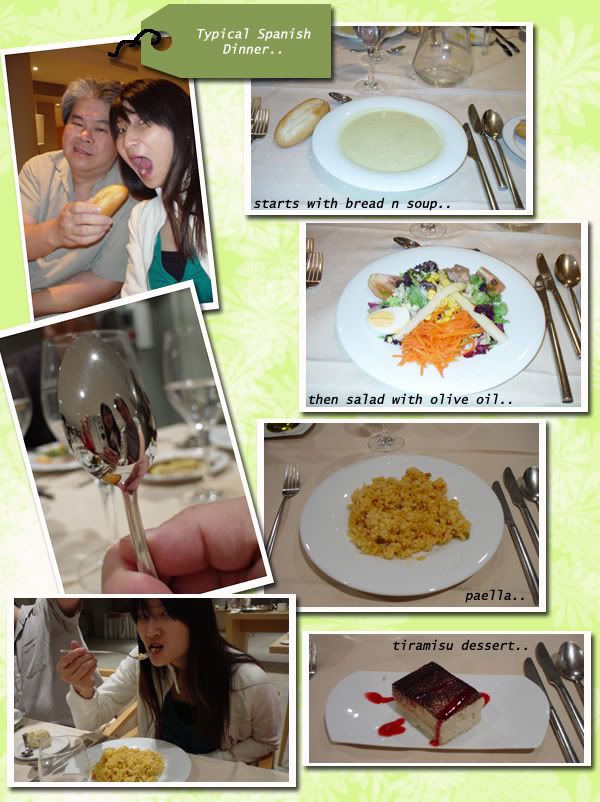 Ended the day with a Paella dinner, which is rather typical of a spanish dinner.